Services
---
IRON ROOF PAINTING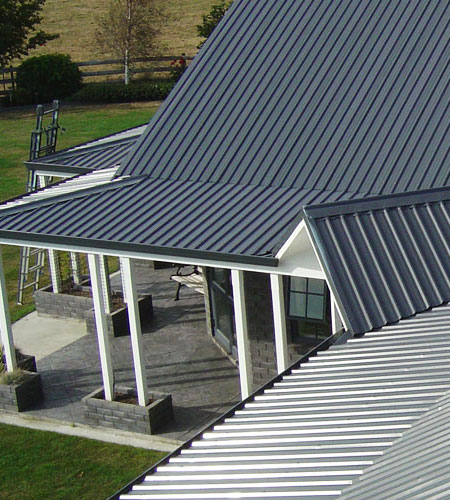 We will make your roof look like new again.  We can even match an existing roof to a new extension!
Not only will it add value to your property but you will be protecting one of the most valuable assets you own.
We only use paint products  which are made in New Zealand especially for New Zealand conditions. You will be surprised at how quick and hassle-free the process will be.
We do not need access to your home.
You won't have to leave power cords hanging out an open window, we use generators for your convenience.
The only thing we need on site is a water tap.
Your property will be left immaculate, better than when we arrived!
With over 18 years of experience Dave and his team of professionals will provide you with:
Quality workmanship
Exceptional service
High quality products
Competitive prices
FREE QUOTE and roof inspection

COMMERCIAL PAINTING
Do you have a factory or large building that needs our attention?
We have the expertise and big equipment to carry out large quantities and areas of waterblasting and painting.
Because of our attention to detail your business or place of work will not be out of action for long. We will discuss the best plan to work around you and your customers.
What you can expect from us:
A professional spray finish
High quality Resene products used
We will enhance your company premises
We will protect your investment for years to come
Dedication to doing the job right the first time!
MOSS TREATMENTS & HOUSE WASHING
We can bring the life back to your dirty or tired looking home and roof. A full house wash will brighten up your property and make you the envy of your neighbours! If your house or roof has any moss, lichen or algae it should be treated immediately. Not only does it look un-sightly but lichen roots eventually eat into the paint. On your roof it can affect the paint work and allow water to get in under the coatings. Prolong the life of your home and roof and protect your valuable asset by maintaining now!
IS YOUR JOB DIFFICULT OR STEEP?
NO PROBLEM!!
We specialise in steep pitch, multi-level, extreme jobs that no one else will do!
WHY WOULD YOU REPLACE YOUR OLD, TIRED & UGLY LOOKING IRON ROOF…….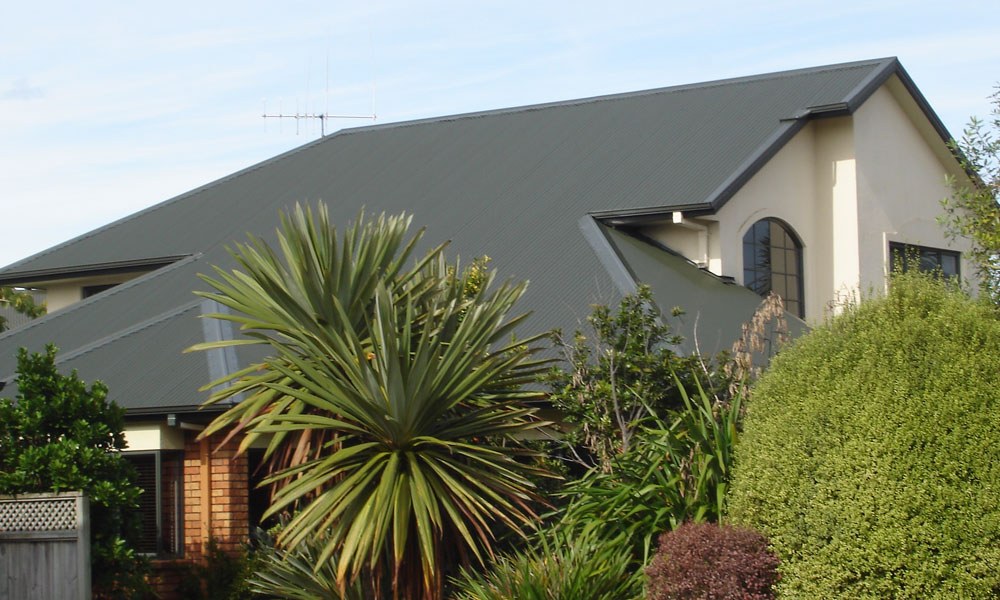 When we can turn it "from old to new"  using an efficient,  cost effective and hassle free method.
You will be left  wondering why you ever contemplated spending massive amounts of money re-roofing.
With years of experience, our exceptional service and high quality products, your roof will be left looking better than new and your investment  will be protected for many years to come.
Iron roof painting specialist
A professional spray finish making your roof look new again
Spray finish garage doors, gutters and fascia
House washing
Gutter cleaning
Moss, mould and lichen treatments
No job too big or too small
FREE quotes and iron roof inspection
Domestic & Commercial
Copyright © Roofmasters Coatings Ltd - Website by Potency Creative